What makes a popular tshirt design? Is it an iconic brand or an eye-catching graphic? Take a look at these popular t-shirt designs and decide for yourself.
What Makes a Popular Tshirt Design?
If you look at the top 100 most iconic tshirt prints of all time you will find the majority of designs celebrate a brand like Coca-Cola, a musician like Bob Marley, political figure like Che Guevara or Barack Obama, universities, professional sports teams, movies, TV shows, fashion brands, rock bands, or comic book heroes.
Some of them, though, are just silly enough to catch on their own. Take a look through these popular tshirt designs and let us know in the comments which is YOUR favorite. ?
1) I'm with Stupid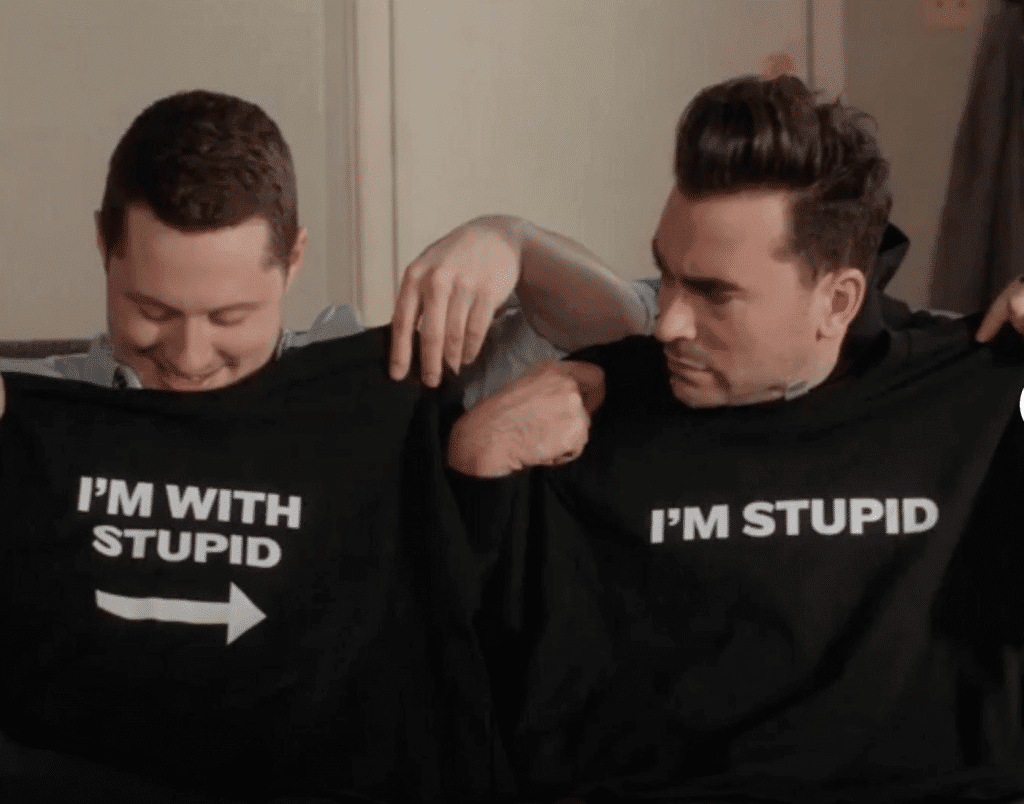 This is an all-time favorite. Considered to be the granddaddy of the directional T-shirt, it has sold in the millions. Is it juvenile or light-hearted as if poking fun at all of us? Maybe the expression isn't the greatest thing but rather the arrow pointing design.  Classic and almost always hilarious!
2) The Tuxedo Tshirt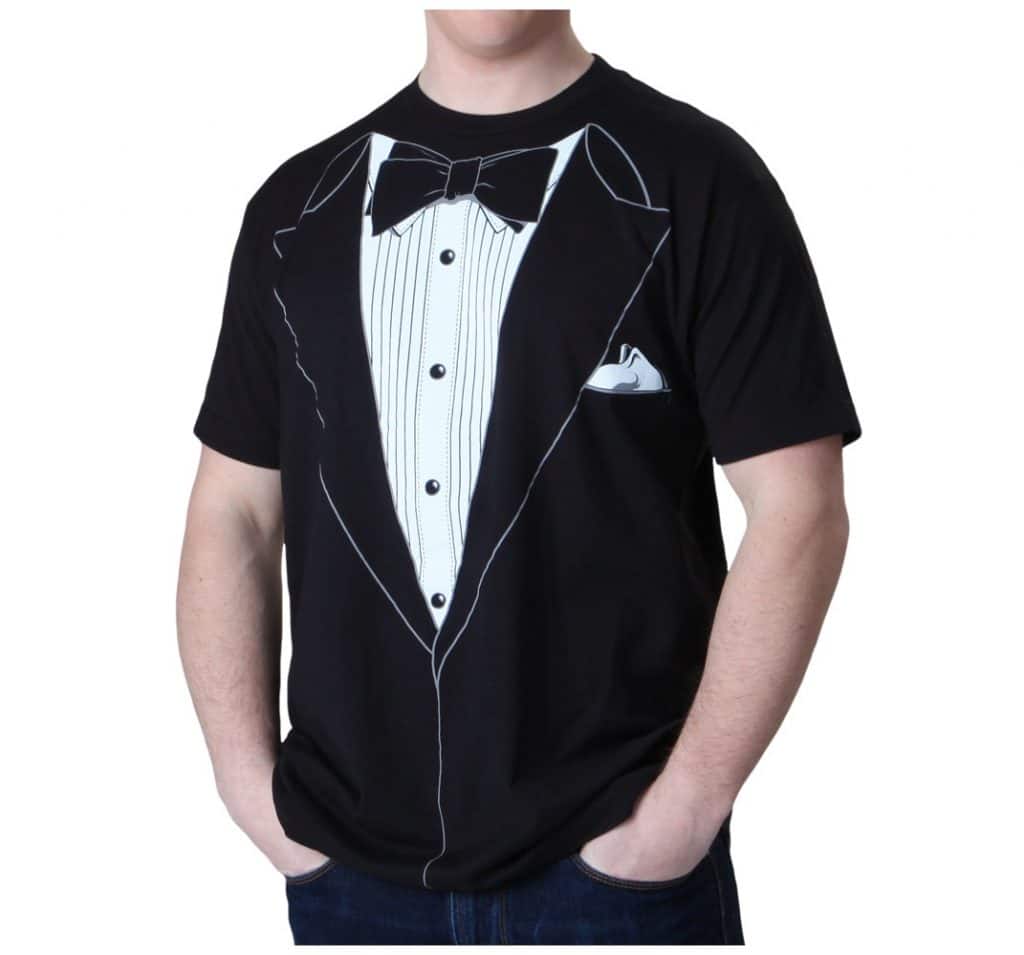 Is this a comfortable expression of formality or the passive protest of it in general? I think the designer was thinking outside of the box for this great idea. The look will always mess with your eyes if someone is wearing one in a crowd or with a jacket. It has this strange transformative power. Call this a body costume category of T-shirts. Other forms of this popular shirt have been the muscle man and woman and the bikini body tshirt.
3) Lifeguard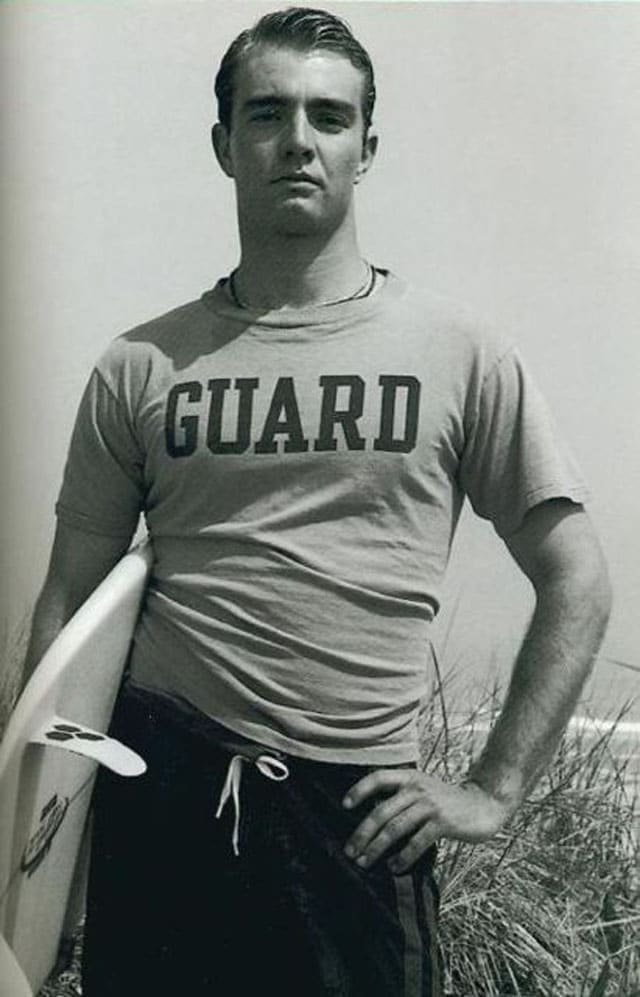 Besides all the attention from the hotties at the pool, why be a lifeguard? For the shirt, of course! Duh! You can't just buy one of these bad boys at your mom's favorite JC Penney's. Oh no! You gotta EARN it!
4) Have a Nice Day / Smiley Face Tshirt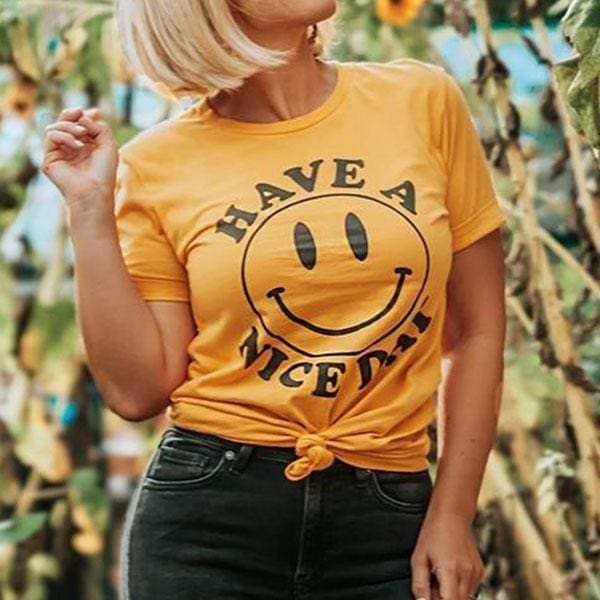 A great idea and an international hit.  And why not? First developed as a 1943 Swedish film promo, this design should disqualify itself for commercial association, but it wasn't until 1972 when two Philly guys printed this T-shirt design saying "Have a Happy Day" that the millions of copies were sold and it became iconic. Somehow Have a Happy Day became Have a Nice Day over the years.
5) Rolling Stones Tongue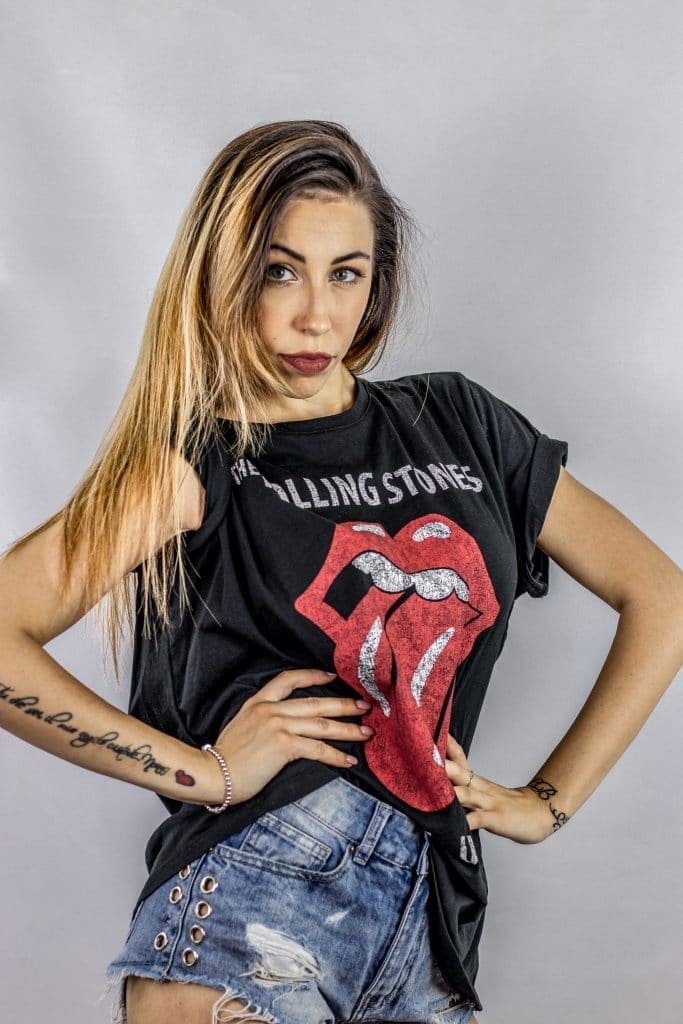 I daresay there's a whole lotta young people in the world who have never actually heard the Rolling Stones, but would recognize this popular tshirt design in a hot second. This iconic logo was used for the 1971 release of their album, Sticky Fingers. There's a fair bit of controversy about who and where this design originated from, but regardless it was a work of epic genius.
What's your favorite popular tshirt design?
Tell us in the comments or suggest some others!
A great idea can come in simple packages. Prototype can help you refine and then deliver your vision.