Custom T shirt design & manufacturing services from Prototype allow fashion labels to create their own unique custom tshirts that will outcompete standard blank tshirts from the standard blank shirt suppliers. Your customers are bored with the same old thing they can get everywhere. Give them a new fit and a new look they won't see anywhere else!
Make Your Brand Stand Out with a Custom Tshirt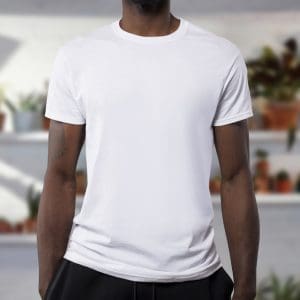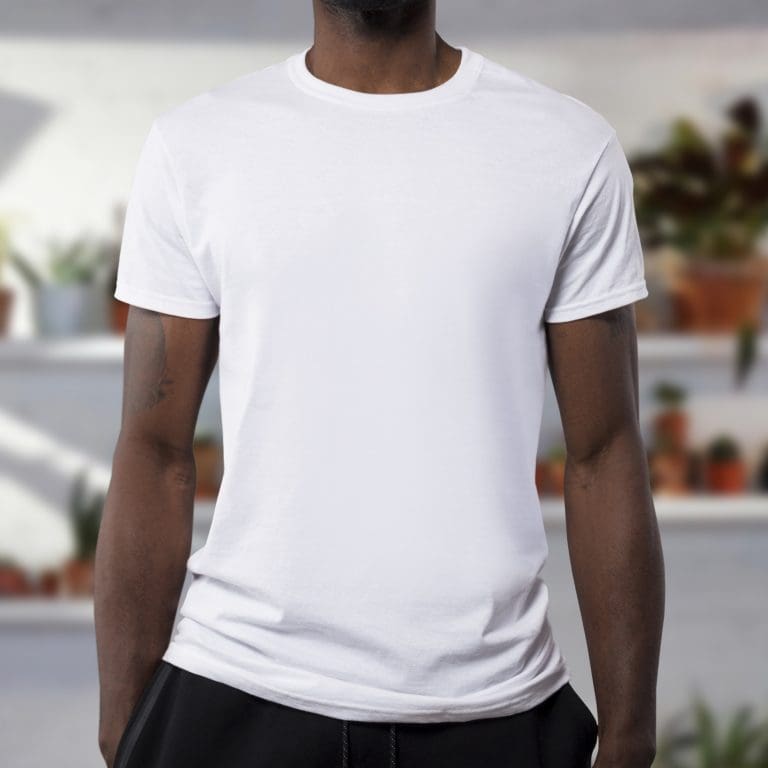 Mainstream Tshirt labels like Hanes, Anvil, etc might be just the ticket for many needs, but when a blank T-shirt just won't cut it, you need a custom T-shirt manufacturer. A custom shirt factory will provide you options that no blanks provider can offer, such as custom fit sleeves, collars, as well as a limitless supply of fabric options. If you have a fashion label or you're a retailer with a need for unique products, you'll find that custom t-shirts offer a competitive edge over the same old common shirts that everyone else has easy access to. A unique product can provide you with an essential unique selling point.
What Type of Customization Can a T Shirt Manufacturer Offer?
Tshirts are way more than just graphics. Other elements of the shirt, such as the collar, the sleeve, the fit, the fabric and more, can express every bit as much as a graphic can. The foundation of a great tshirt is the shirt itself. Let's look at how a t-shirt manufacturer can help you achieve that perfect custom look.
Tshirts look simple, but they're not quite as simple as they look. Because they have such a simple design, the details of the fit and finish are more important than some other types of more complicated garments. The neck, for example, can range from tight to loose, scoop to v-neck. The sleeves can be any length and the starting point of the shoulder makes a big difference to whether a shirt looks preppy or street-wise. The length of the shirt too, makes a huge difference to the style. Manufacturing your own custom t-shirts allows you full control over all these various variables and allows you to have a custom shirt profile that is all your own.
The Collar / Neck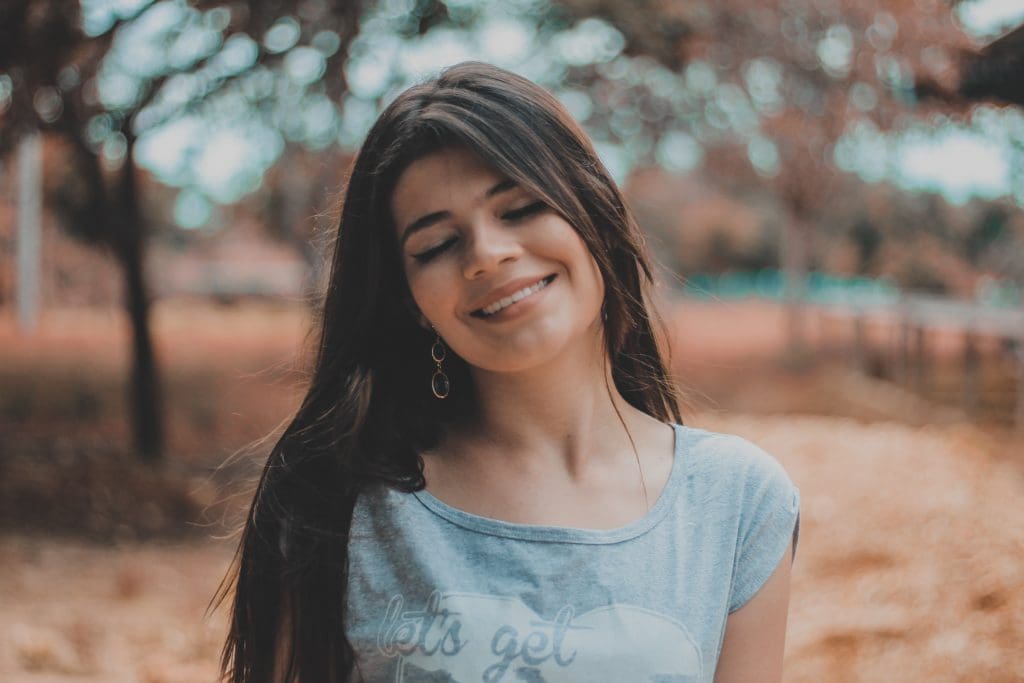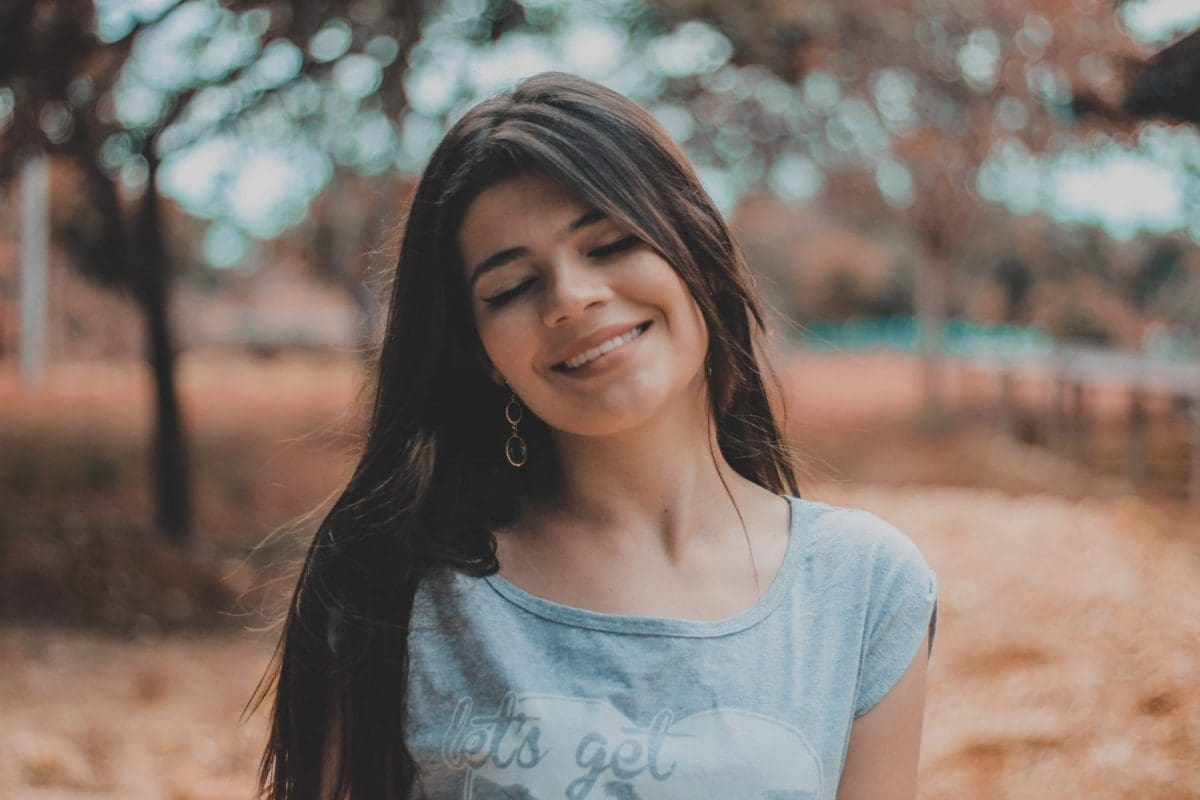 There's more to life than just crew and V necks. The neck could be high and tight, like a turtleneck, or wide and loose. The trim can be made thin, or not included at all, for a modern industrial look. Or can be wide for a more retro look. You can try alternating the fabrics or the color of the fabric for contrast in the collar. You can also specify a few buttons on the collar if you like. A folding collar gives it a more "Polo" look, while buttons with no collar are more like a "Henley". A thoughtful collar design can make your custom T shirt completely unique and fit your brand far better than a standard t-shirt ever could.
The Sleeve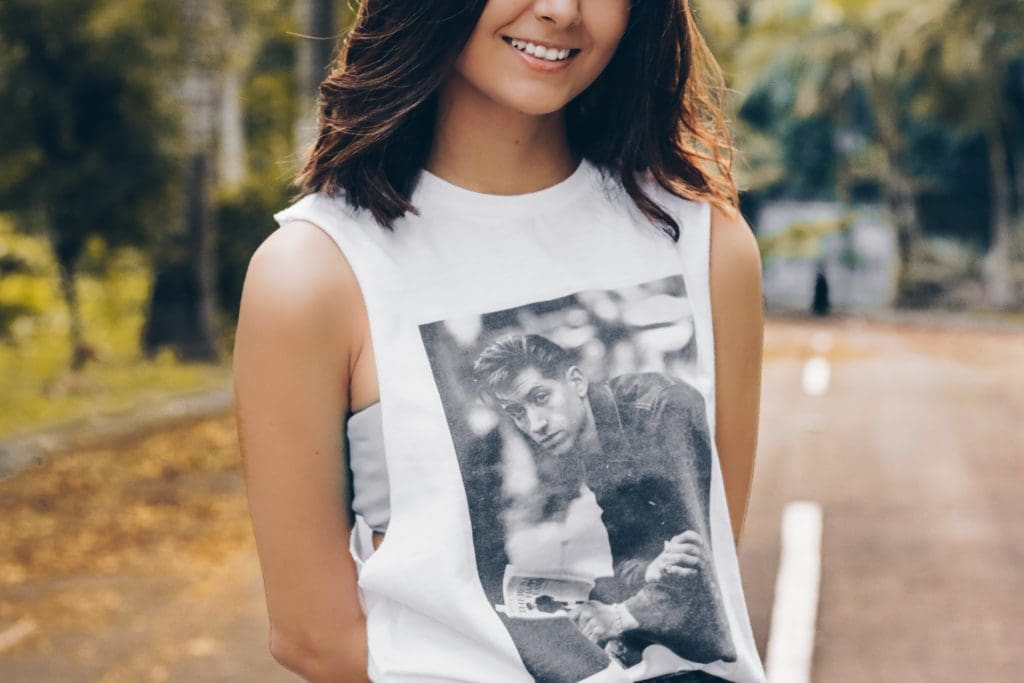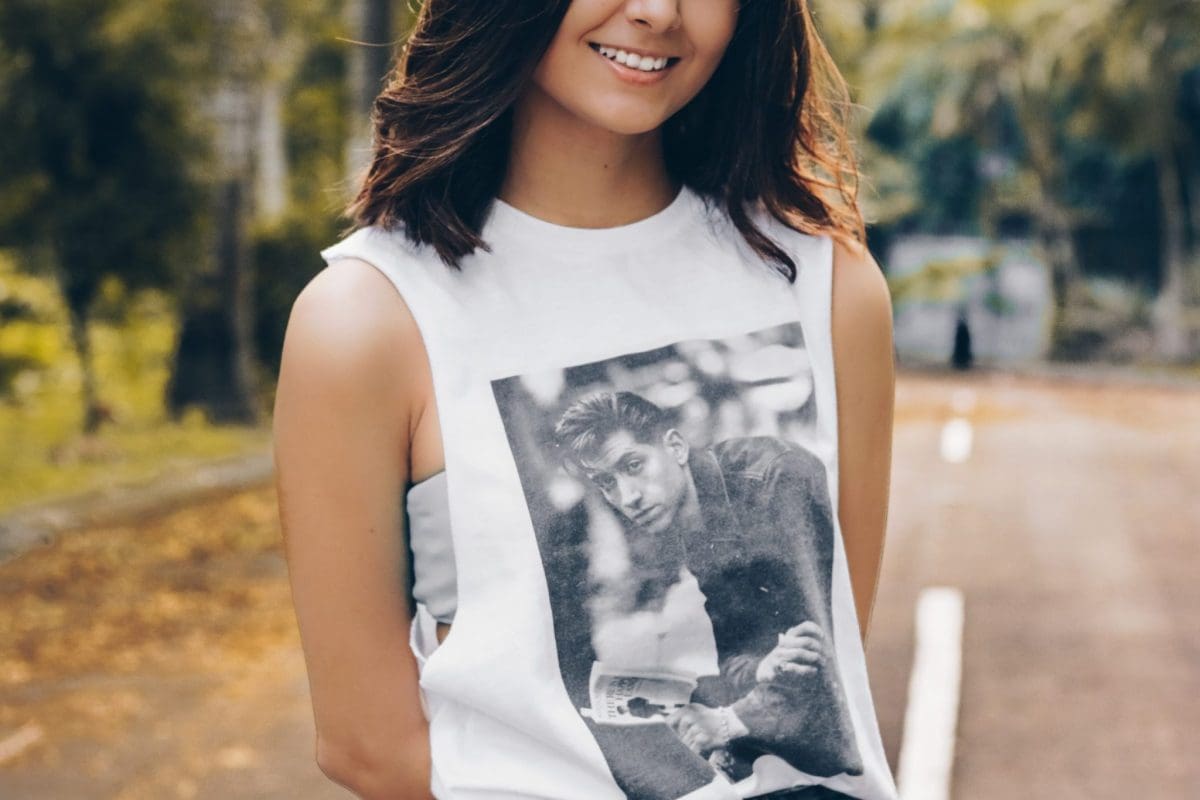 The sleeve design gives you another wide range of choices for custom t-shirt manufacturing. Long and short sleeve, of course. Removing the sleeves gives you "sleeveless", "tank" or "singlet" style tops. A range of sleeve lengths between long and short can give your shirt a "raglan" style or more modern designer looks. Living in a hot climate here in Bali, I personally love a 3/4 sleeve to give a cooler, breezy feel of a short sleeve with the sun coverage of a long sleeve.
Sleeves can also be tight, like a muscle tee, or just a tighter trim, like a vintage 70s tee. They can flare out if you're going for an earthy look. They can match the main body of the shirt in color, or they can have a contrasting color, which can take the look in an entirely different direction.
Sleeves can be customized a million different ways. A t shirt manufacturer can help guide you toward achieving exactly the look and feel that you're going for with your brand. 
The Body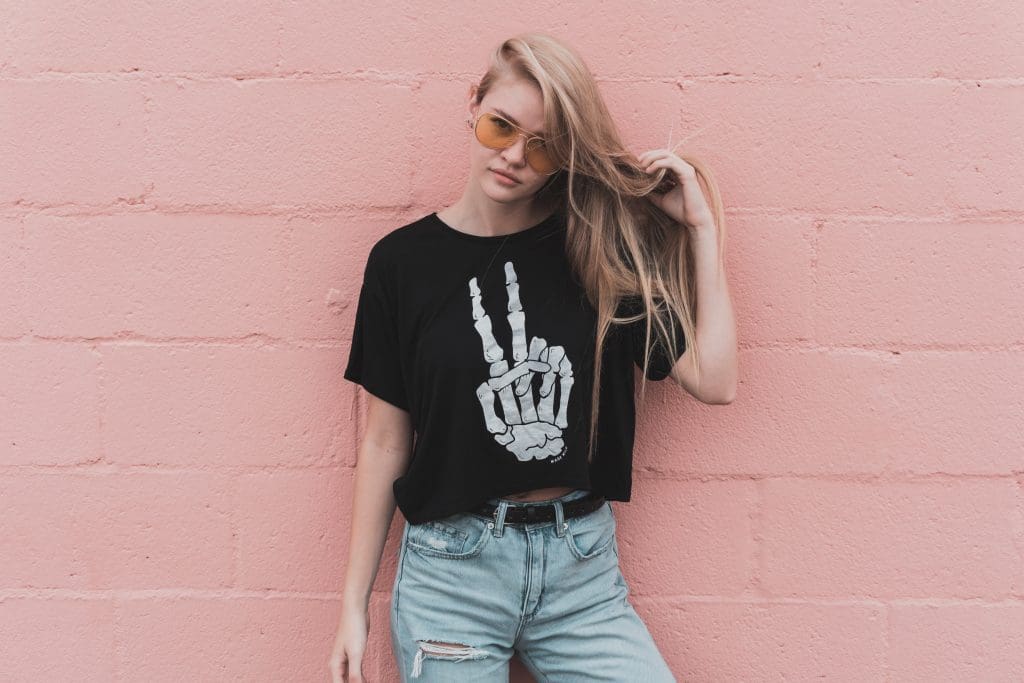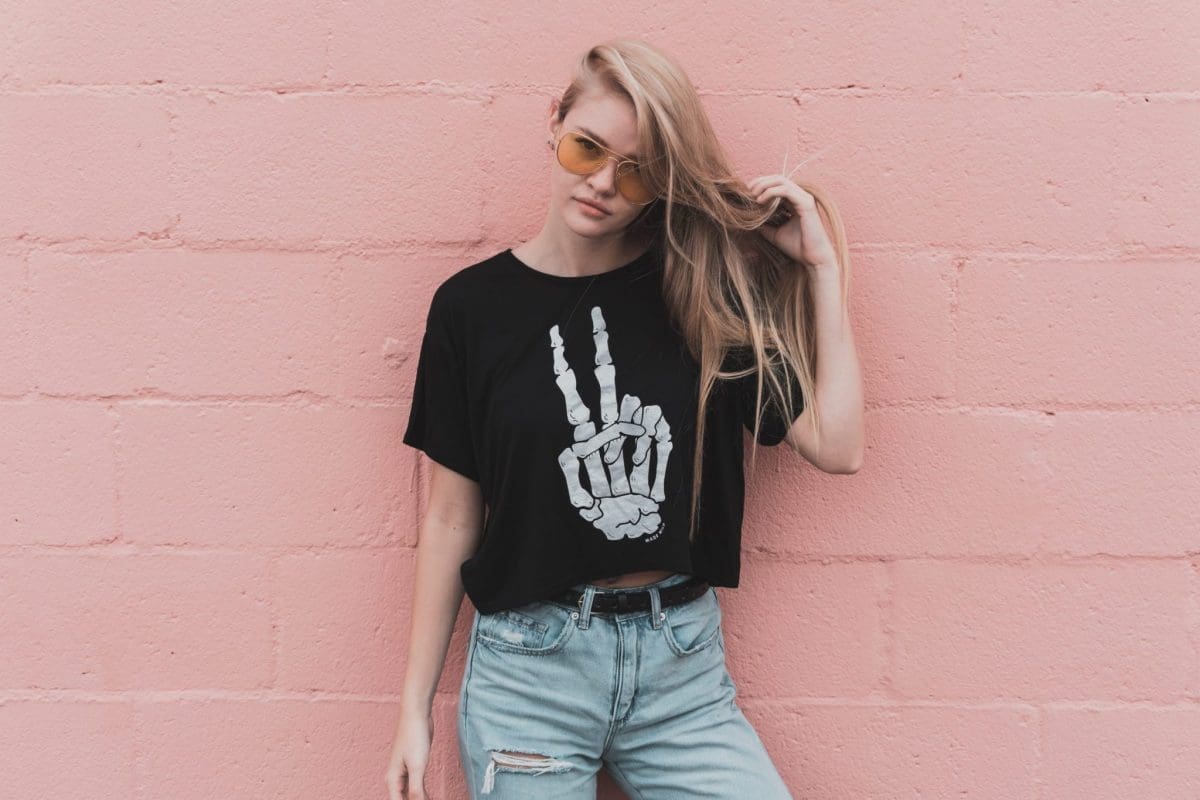 The body of a custom tshirt has a few options too. By changing the length and width of a shirt, you can achieve major differences in the style. A belly shirt, for example, is a super short tee shirt that doesn't cover the belly. Some of the 90s hiphop tees were tall and wide, with super roomy, boxy shape, while a "tall tee", a new trend in fashion, is a longer style tee than the standard, but relatively slim as well. Some very tall tees are used as dresses and sometimes sleepwear. So many options!
Streetwear is the hottest thing in fashion now and the T shirt is a foundational piece. Custom streetwear shirts are often tall and/or boxy, often with a long shoulder. This creates a dropped shoulder look that's very casual. A good custom t shirt maker will open up all these options and more to help you create the perfect custom shirt form.
The Fit
Even if you're looking for a fairly standard tshirt, you still may have need for a t-shirt manufacturer if you're looking to sell clothing in a region where the sizing differs from the clothing you have access to. For example, if you're an Australian company looking to start selling in the US, you can't just ship over your products from Australia. They'll be too small! And NOBODY likes returns in the fashion business! There are several different regional size/fit areas worldwide. Most countries fall into either: USA, Australia, Europe, Asia or South America. Some have similarities, no doubt, but you have to plan carefully when moving your product line from one region to another. For example, a Large tshirt in the US would often be XL in Australia and XXL in Europe and Asia. Other regions often use designations other than S, M, L , preferring numbering systems instead. Mainstream blanks can have a really hard time fulfilling those specific needs, meaning that a custom t shirt manufacturer will be required to sell in multiple markets.
Fabric Options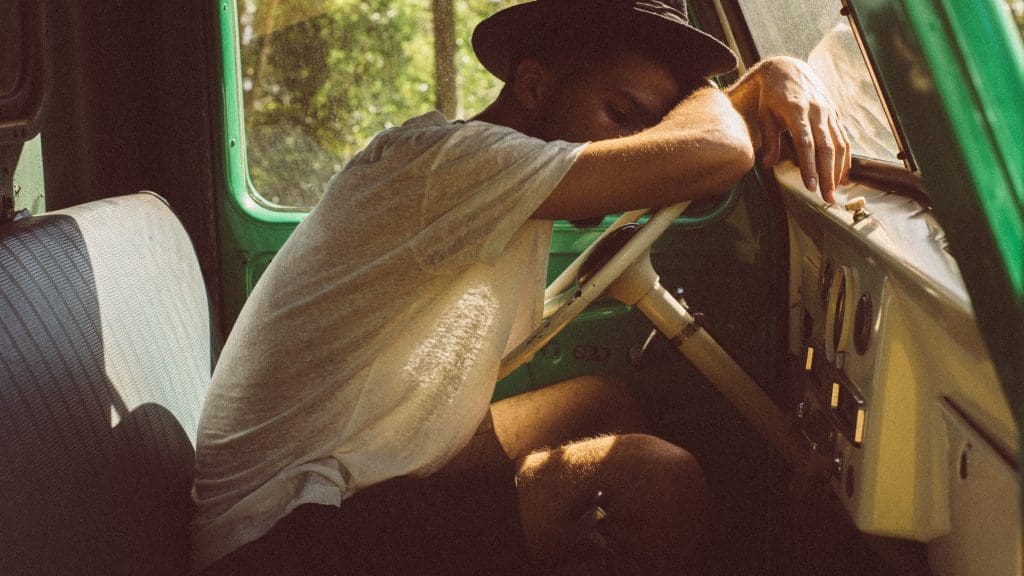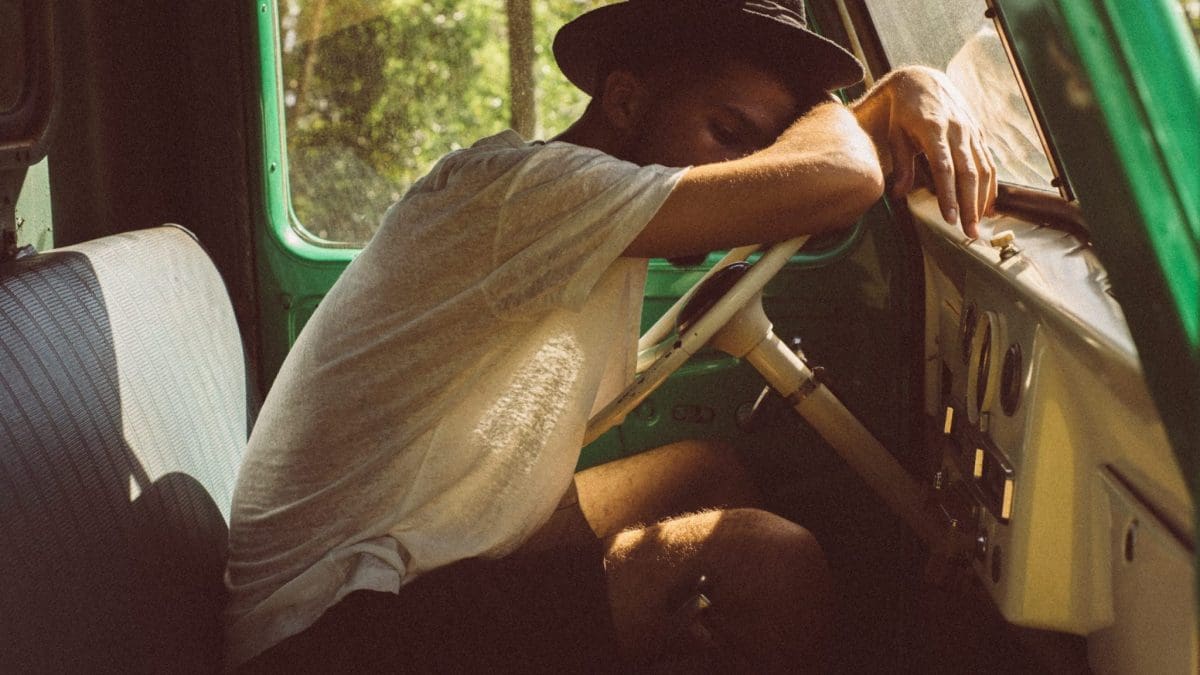 In addition to all of these design/fit options, there's the fabric. Having the choice of your own fabric is a luxury that you'll only find through custom t-shirt manufacturing. Most commonly, a tshirt will be made from a knit fabric. Knits have the kind of stretch and handfeel that you typically associate with a t-shirt. They don't HAVE to be made from knits, however. They could be made from woven fabrics, but the fabric will look and hang more like a dress shirt or a resort wear type shirt. They need to be loose and flowy if you use a knit. The choice of fabrics is VAST, so we can't really get too deep into that here, but suffice it to say that you can choose pretty much anything you can imagine for a tshirt.
Most Common Tshirt Fabrics
Cotton jersey
Cotton slub
Polyester and poly/cotton blends
Eco-Friendly Options
Bamboo knit
Bamboo/cotton blend
Hemp
Tencel / Modal
More Exotic Options
Meshes/Net
Rayon
Microfiber
Nylon
Wool, leather, whatever you want!
Dye Options for Custom Color T-Shirts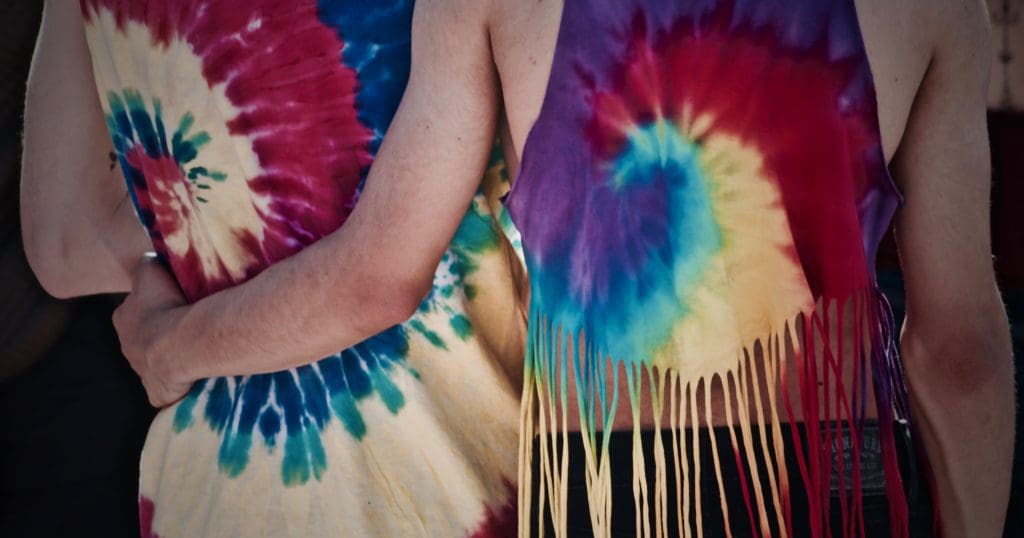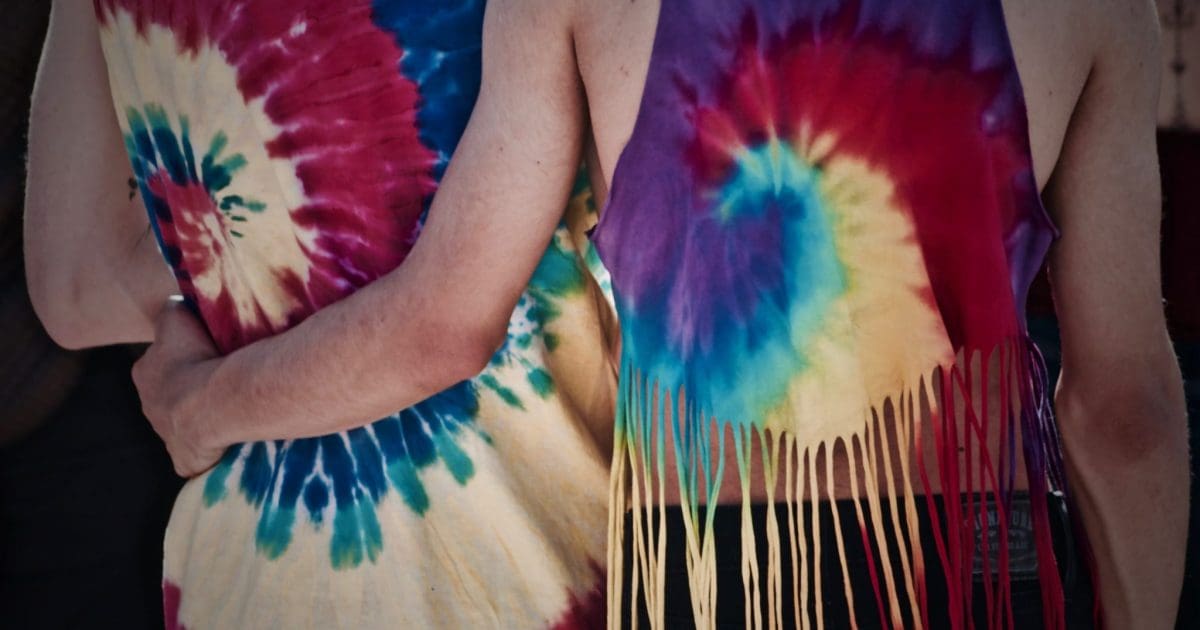 Standard blank shirts are offered in quite a wide range of colors, but to be competitive, you may want to move faster on the trends than the mainstream giants can move. To follow the latest color trends, you'll want to consider custom dyed fabrics. A custom t-shirt manufacturer can provide you the option to dye to nearly any color specification you like.
There are 2 ways to dye a t-shirt:
First, the fabric can be pre-dyed to whatever color you wish and then the shirt can be cut and sewn from the dyed fabric. That's the most common way you'll see most custom tshirts.
Another technique is to garment dye, or piece dye, the shirts after they have been sewn. This gives a unique look that can definitely set you apart from the competition. It's a warm, somewhat vintage look with some inconsistencies in the color. The seams will often take less dye, so they'll have a faded look at the seams.
Additionally, you may wish to use a special dye or wash technique, such as tie-dye, acid wash, stonewash, silicon wash, etc. When you work with Prototype as your t shirt manufacturer, we'll open the door to nearly any fabric and finish you can imagine.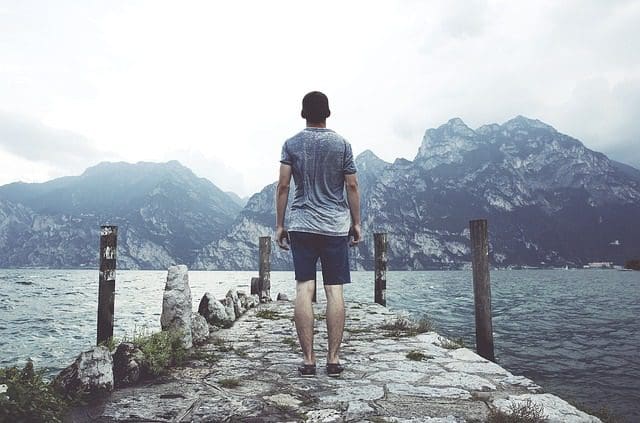 Finding the Best T Shirt Manufacturer
The best tshirt manufacturers will be those that not only offer you a great process to design and/or customize your own custom shirt, but will also have the capability to provide you with a finished product complete with labels, tags & finalized artwork once all the design work is complete. Here at Prototype, we work every day with fashion labels, designers and retailers to offer them an end-to-end process to take their designs from concept to completion. We're a one-stop resource to not only manufacture your t-shirts, but to print them as well. We offer a huge variety of printing techniques to meet any need you have and if you have an idea for a print technique that you've never seen before, we'll test it out for you. We're all about providing the most incredibly custom fashion design experience possible.
GO BEYOND THE BLANK!
Find out why Prototype is the perfect t shirt manufacturer for your label.