American lingerie company Victoria's Secret was founded back in 1977. By the 1990's it had grown into the largest chain in America, with over 350 locations and impressive sales of over $1 billion. In 2008, the first international locations were opened, but within 10 years it would become fairly evident that the glory days of Victoria's Secret were long gone. But what went wrong?
Woman empowerment has been on the rise! No longer are the days glamorizing an impossibly perfect feminine form wearing a scant bra, thong and garter belt. Times they are a-changin' and today consumers have shifted their demand from the fanciful to the functional and comfortable.
"The upcoming generation, Gen Z, values other qualities," according to an article on Crunchbase.
People like being comfortable. Athleisure clothing such as yoga pants or leggings, are becoming increasingly popular as choices for the everyday wardrobe. This shift from looking good to feeling good has opened up a market opportunity that the Venture Capital world has not only identified, but embraced. The time for comfortable underwear to enjoy the spotlight has arrived.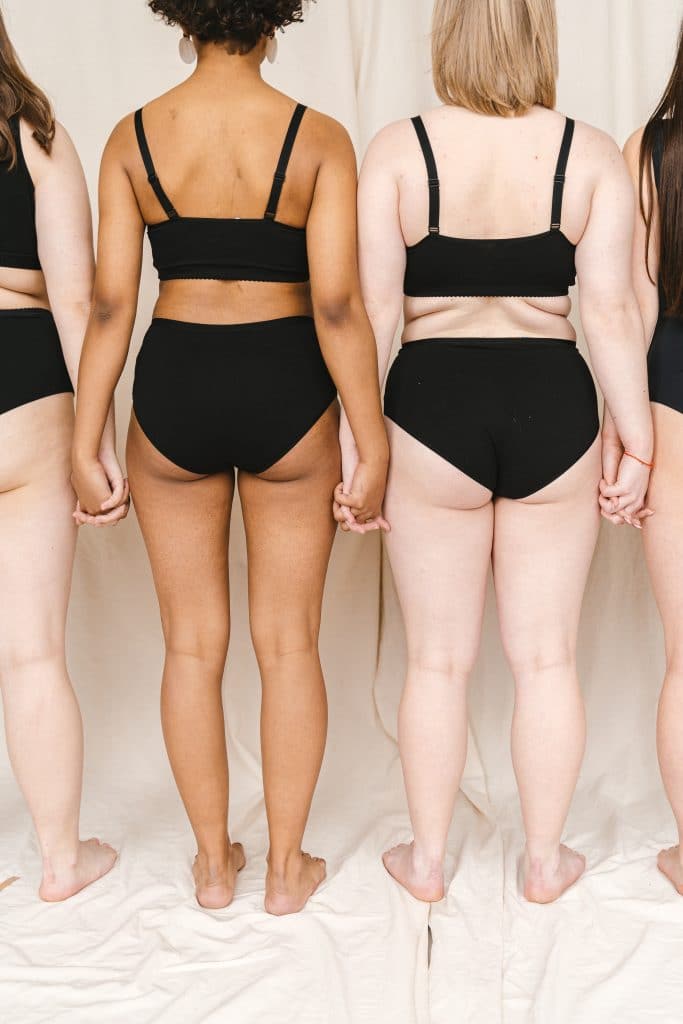 Undie Startups
According to Crunchbase data, VC-backed lingerie and underwear companies have raised $457 million in the last year, the most it's been in 5 years.
One, in particular, stands out. Parade managed to raise $20 million dollars in venture capital by investment firm Stripes.
What's unique about Parade includes several key points essential to success in today's market of Gen Z and millennial buyers. Perhaps the most important idea is that wearing comfortable underwear eclipses the importance of 'looking sexy.' That doesn't imply, however, that both cannot be accomplished at once. A cleverly thought-out color palette helps their customers find a product that fits their personality. It's no longer limited to black, red or pink. For many, feeling comfortable IS sexy.
Parade CEO Cami Téllez states, "Sexiness isn't one-dimensional — it's a voice, it's a feeling, it's a technicolor mirror that reflects whoever is holding it."
There's also sustainability. And social good. Issues such as sexual education and reproductive rights aren't taboo with a company like Parade. When you get to their checkout page, you'll get to choose where to donate 1% of your order from a list of nonprofits they support. Transparency allows you to actually follow the 1% you donated to see the impact that it's making. For sustainability, Parade has committed to being carbon positive by 2025. They not only help you to recycle your underwear but also use recycled materials in their manufacturing. Check out their full approach to sustainability HERE.
Underwear Vs. Outerwear
Underwear is one of those things–so close and personal– that when you finally find a pair that you like you generally stick with it. You purchase duplicates, several in the same color and a few others for variety. Finding proper fit can be tricky since we all have different body types. I've been buying the same boxers from the brand for years because they fit better than any others I've tried. I know my size and I stick to it, the color or design doesn't even matter just as long as they fit well.
Ordering online is getting easier, faster and cheaper. Since underwear are small and relatively inexpensive, even getting the wrong size on your first order from a new company probably wouldn't result in a return. It's not worth the carbon footprint of doing so, not to mention your valuable time. Underwear simply has to be comfortable, it doesn't have to be an absolute perfect fit since most people (probably) won't be seeing it anyway.
Since the beginning of the pandemic a lot of retailers have closed their doors. Ordering online, especially underwear, is an easy decision to make. While some of these undie startups are planning to open physical shops, it will be interesting to follow this market segment and see how these newer companies perform in the years to come.
Underwear Manufacturers
Underwear manufacturers, like Prototype Global, have seen a huge spike in interest from startups during the covid pandemic. More people staying at home and enjoying their most comfortable underwear, loungewear and pajamas means that more entrepreneurs are focusing energy toward fashion startups that support this lifestyle. Perhaps that will change over time, but for now… Comfie undies are all the rage!