2 Amazing Tools for Small Business Marketing
So, you have a small business or a startup and you're looking for the best online marketing tools for small business? You're not alone! Every small business needs an effective marketing strategy. But once you start searching through the hundreds or thousands of tools out there, it can be pretty damn overwhelming! For that reason, we're going to break it down for you and tell you what we use and why.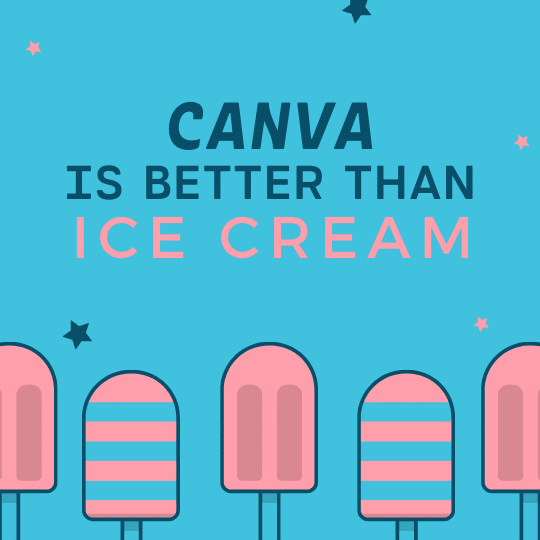 It seems like everyone is talking about Canva Pro these days, doesn't it? Well, that's for a darn good reason. Canva is freaking awesome. It's so good that it's given more than a few small business marketing companies a run for their money! Why? Because it's so easy to use. Like so, SO easy.
In today's fast-moving, complex marketplace, brands have only seconds to make their case online. New graphic material is generated, chewed and spat out faster than ever. You can no longer afford to put your marketing material through a multi-step approval process and expect that it will last even a season. You need the ability to bust out a piece of artwork, post it and let it die before a day passes. It's brutal, but the lifespan of a graphic is pretty much comparable with a fruit fly these days. So, you need to be able to make those hours count!
Allow me to demonstrate. I'm going to pull up Canva right now, make a blog image and come back here to post it and I'll tell you how long it takes me….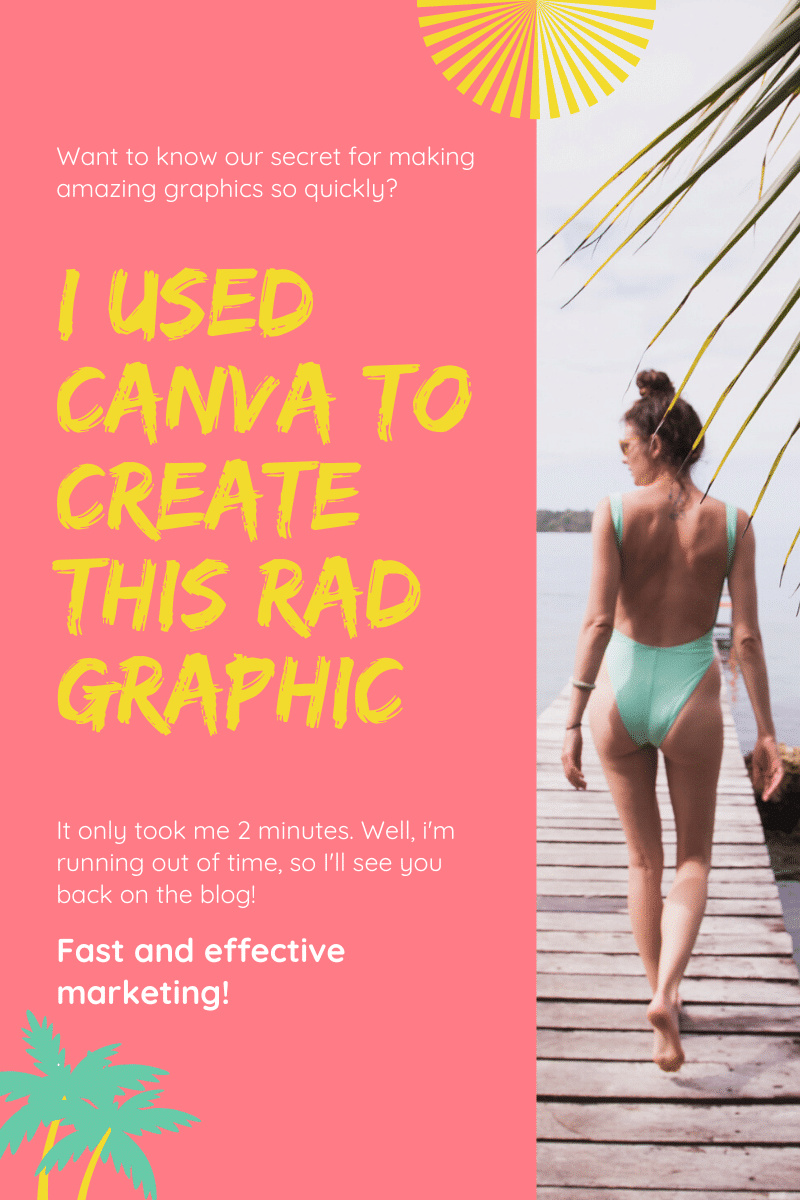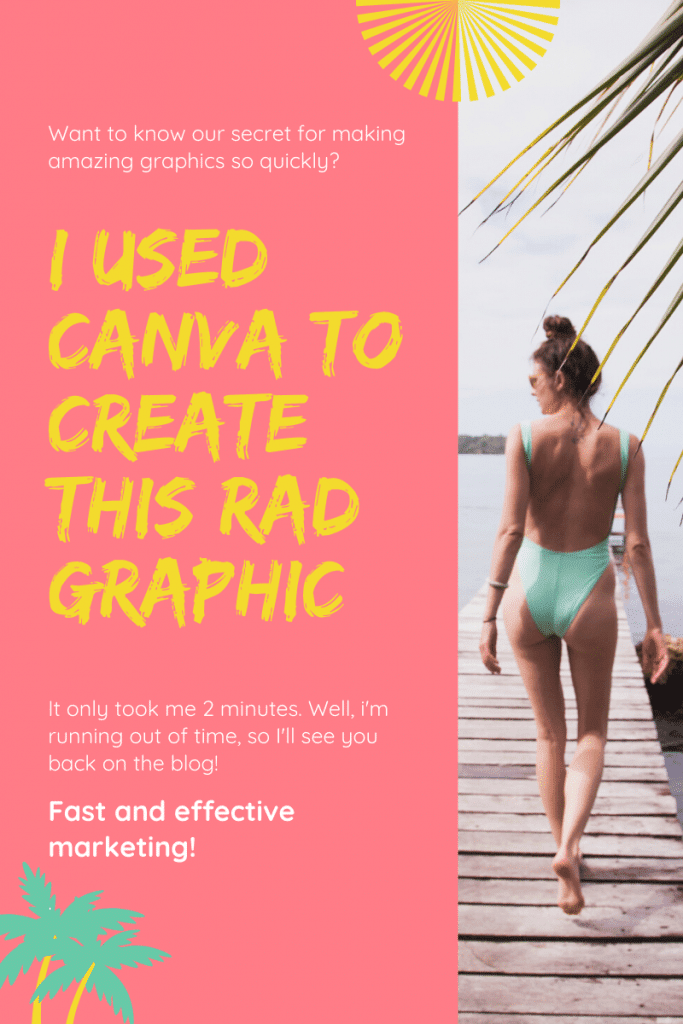 And……………. Done!
It took me just 2 minutes and 10 seconds to create and post that graphic. And it looks pretty decent, right!? IMAGINE if I had spent 5 whole minutes on it! ?
The Lowdown on the Slowdown
LOTS of startups and small businesses get stuck right at the point where they need to start getting a regular supply of content for the web and their social media. They haven't yet hired or don't have the budget to hire a small business marketing service or a creative agency. It can seem daunting to take responsibility on your own, but you CAN put together your own startup marketing plan. Just hook yourself up with Canva and off you go!
In your marketing arsenal you need 2 tools, something to create your marketing materials and something to distribute your marketing materials. Right now, there's no better tool for getting the word out than Mailchimp.
Why is Mailchimp the best small business email marketing tool?
It's easier to use than any other option email marketing software for small businesses
The emails look great. They're hard to even mess up!
The price is reasonable.
With these points, it's a killer combo. Don't overthink it. Just use Mailchimp and you're in good hands. (Use our link and we both get a $30 credit. Win-win!)
When You Need a Small Business Marketing Consultant
When you're just starting out, the tools above might be enough to get you through your first steps. But, as you grow, you're going to find that there are a LOT of different jobs you'll be needing to do. Depending on your level of experience, marketing your small business on your own might not be something that you want to do.
Here at Prototype, we have a team experience in small business marketing consulting. We can put together a solid plan and provide you with the materials needed to make your business a success. Contact us today to find out how Prototype can be a part of a successful marketing strategy for your small business!
Other Tips for Small Businesses