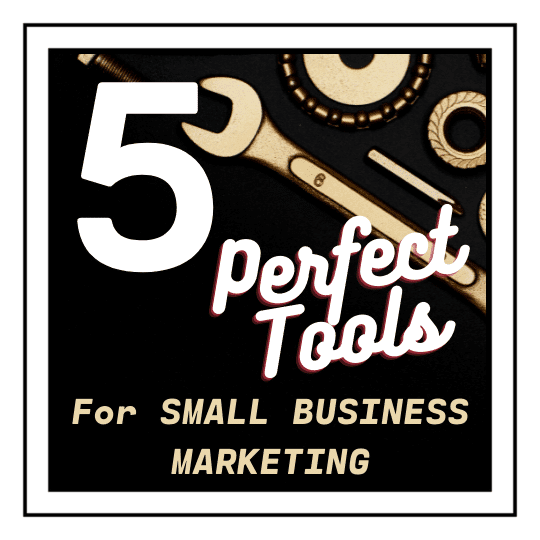 Small Business Marketing
The Right Tools for the Job
So, you have a small business or a startup and you're looking for the best online marketing tools for small business? You're not alone! Every small business needs an effective marketing strategy. But once you start searching through the hundreds or thousands of tools out there, it can be pretty damn overwhelming! For that reason, we're going to break it down for you and give you some of the same tips we give our own clients.
The first step in creating any small business is to figure out exactly what your brand is all about.
What's the story of the brand? What are its values? When you're marketing your small business, you're going to need to present a clear picture of exactly who you are and what you stand for.
These 5 great tools will help you both create a memorable brand and tell people about it.
Tools for Building a Memorable Brand
The best brands out there have names that just stick in your head. Once you've heard them, you don't easily forget. The best brand names actually communicate something about the brand, not just a catchy word.
Personally, I LOVE thinking up brand names. I can come up with a dozen of them in a matter of minutes and fall in love with nearly all. I have to be careful because I'm liable to try to start a new business every time I fall in love with a new brand name!?
But not everyone feels the same way as I do about naming a new business. Some people have trouble coming up with ideas and others just have a hard time committing to the ones they do come up with.
If only someone would invent an app that would think of great business names for you….

Enter BusinessNameGenerator.net. Yes, it sounds a bit dry and they're not winning any design awards, but this website can think of hundreds of names in seconds! It presents the business name ideas in a simple grid so they're easy to view, scan through and quickly identify the ones that might have some merit.
Let's have a little fun with it and see what we come up with!
Ok, so we do a lot of lingerie brands here at Prototype and I have heard literally EVERY IMAGINABLE variation on brand names for lingerie. Like 1000s. No joke. I might actually be the world's leading expert on experimental lingerie brand names.
So I'm going to say that this client lives in Tokyo, from somewhere else, and she wants to create a Japanese themed brand of underwear. Something fun & funky. A bit Harajuku perhaps.
So I'm going to search for the terms "Cherry" and "Underwear". Now if you're just trying to think of a name off the top of your hear, I bet you're going to think of the same ones that most people would have already come up with. Try it. Think of a couple.
Now, I'm going to guess what you thought of. I bet you had at least one of these concepts:
Cherry Bomb, or some variation
Something risque about popping a cherry
Cherry Blossom, or some variation
I'm amazing, right?! ? Not that impressive. That's just how the mind works. Through associations. Turns out that most peoples' associations with words have a lot in common. (Though an actual Japanese client would likely have a completely different take on it.) Point being…. NONE of these are even remotely original, even if you think they sound cute.
That makes it difficult for you to differentiate your small business from another with a similar name, putting you into totally unnecessary competition with another business. That's wasted time and effort, a bad idea in small business marketing.
So let's see how an algorithm handles the task of thinking up a new business name idea.
Here's the results from the search: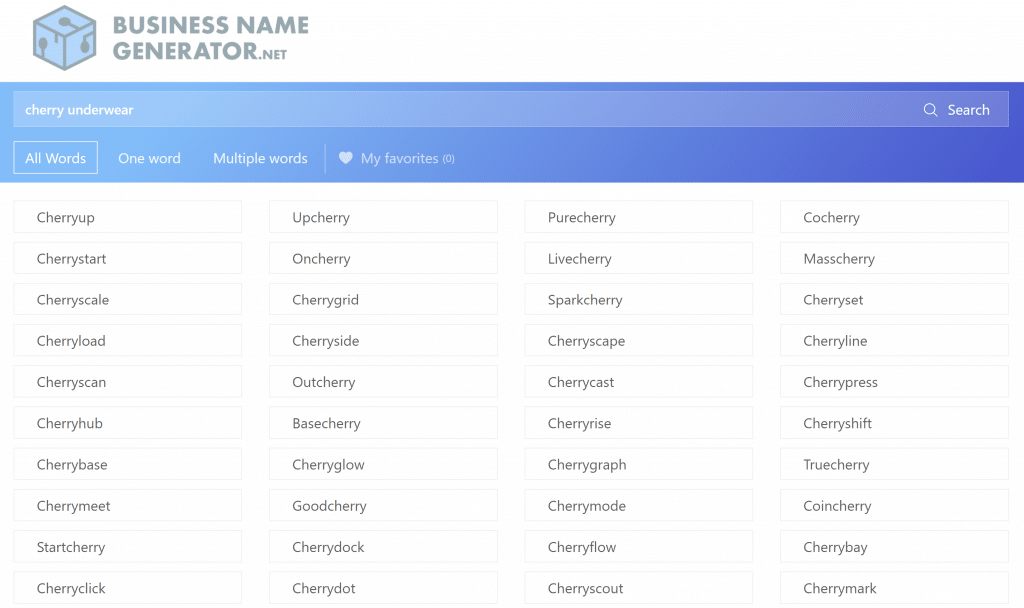 Those are just the top 40, in what order I'm not sure. The multiple words results didn't show up in this search either. But that's ok because a 1-word brand is more easily memorable.
Looking quickly through the results, you can see that many of them would just obviously be trash. Fortunately, they're easy to scan through and quickly pick up some with some promise:
Cherrygram (could be interesting maybe for a subscription product)
Cherrybay (Maybe Cherry Bay. Might be a nice swimwear line)
And further down: Faircherry, Cherryglow, Homecherry, etc
Any of these names could spark an association that you wouldn't have otherwise discovered. Pretty cool, right?
A memorable name is numero uno in small business marketing. 
But before you fall in love with a name, you've got to be sure that the domain name properties are available that you'll need!
Which bring us to the next small business marketing tool…
Tool #2) Namech_k
It's no good falling in love with the name Cherry Bomb Undies if the name isn't available. The last thing you want is to try to build your business on the domain name: www.cherrybombunderwearthelabel.com ?
Nothing — I mean NOTHING — will make you look like an amateur worse than a crazy long domain name!
Fortunately, there's an app for that! Just enter the names you're interested in into Namech_k and see what's available. Here I've gone against my better judgement and entered Cherrybomb as my test name…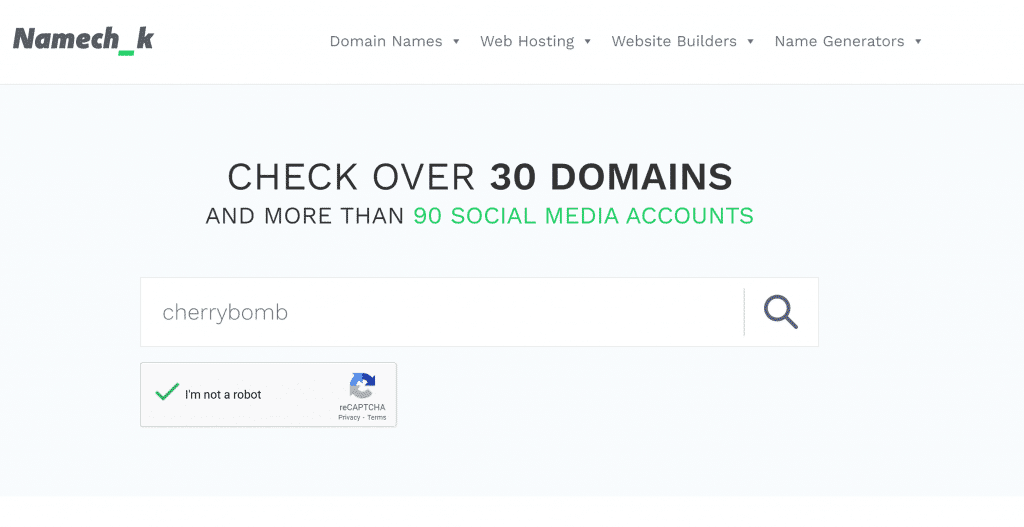 And the results are not really that surprising. Most of the relevant domains are taken. But these are just a few and depending on what kind of brand you're building, you might find a gem! That's why it's important to search for your business names, not just assume.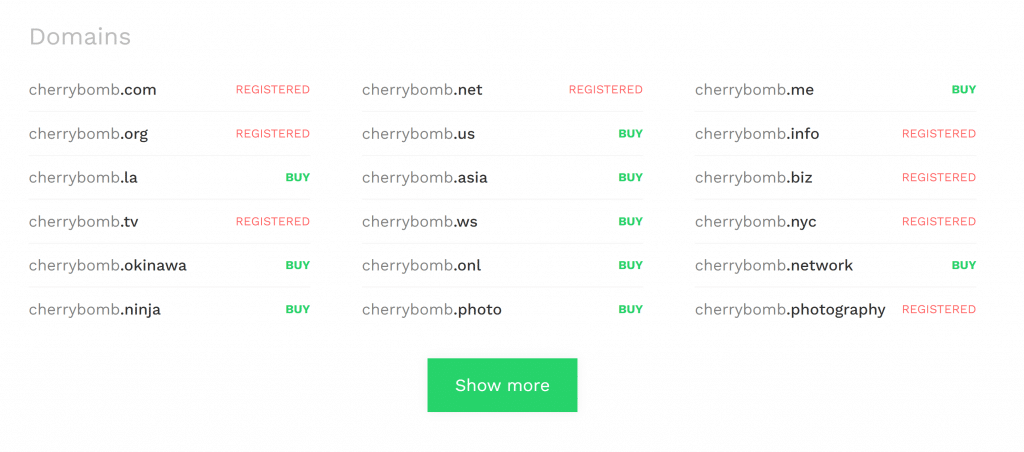 But that's not all! The real beauty of Namech_k is that it also checks the availability of usernames for your chosen name. Yeah! Awesome right? This saves you an enormous amount of time checking all these sites or trying to start new accounts for your brand, only to find out it's taken. I wish I knew about this tool sooner.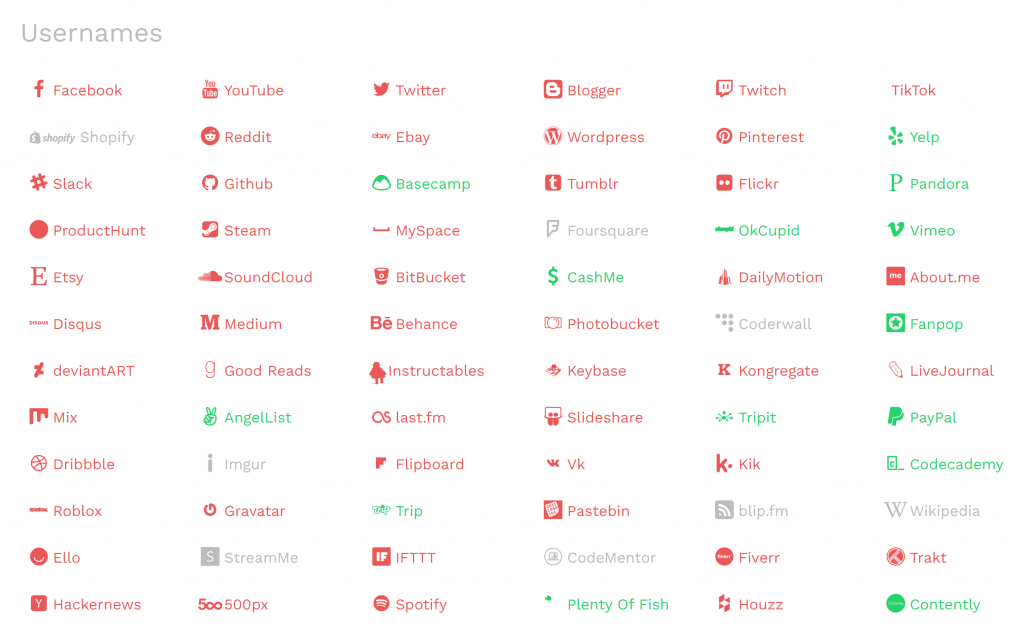 Tell People About Your Brand
Now that you've gone to all the trouble of choosing an awesome name and registering your domain and all your accounts, you're ready to start communicating your brand to the world.
Tool #3) Canva Pro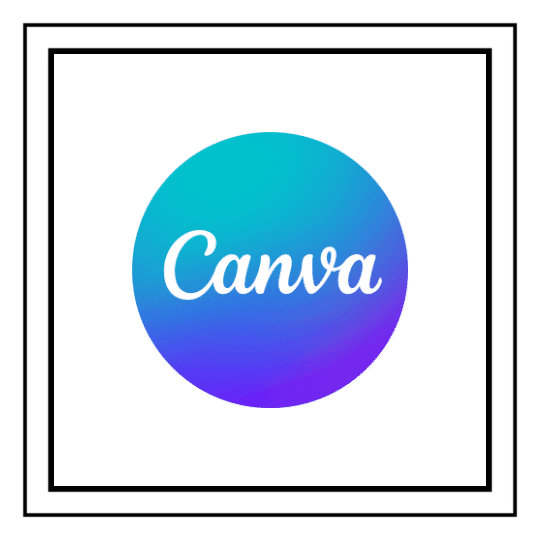 It seems like everyone is talking about Canva Pro these days, doesn't it? Well, that's for a darn good reason. Canva is freaking awesome. It's so good that it's given more than a few small business marketing companies a run for their money! Why? Because it's so easy to use. Like so, SO easy.
In today's fast-moving, complex marketplace, brands have only seconds to make their case online. New graphic material is generated, chewed and spat out faster than ever. You can no longer afford to put your small business marketing material through a multi-step approval process and expect that it will last even a season. You need the ability to bust out a piece of artwork, post it and let it die before a day passes. It's brutal, but the lifespan of a graphic is pretty much comparable with a fruit fly these days. So, you need to be able to make those hours count!
Allow me to demonstrate. I'm going to pull up Canva right now, make a blog image and come back here to post it and I'll tell you how long it takes me….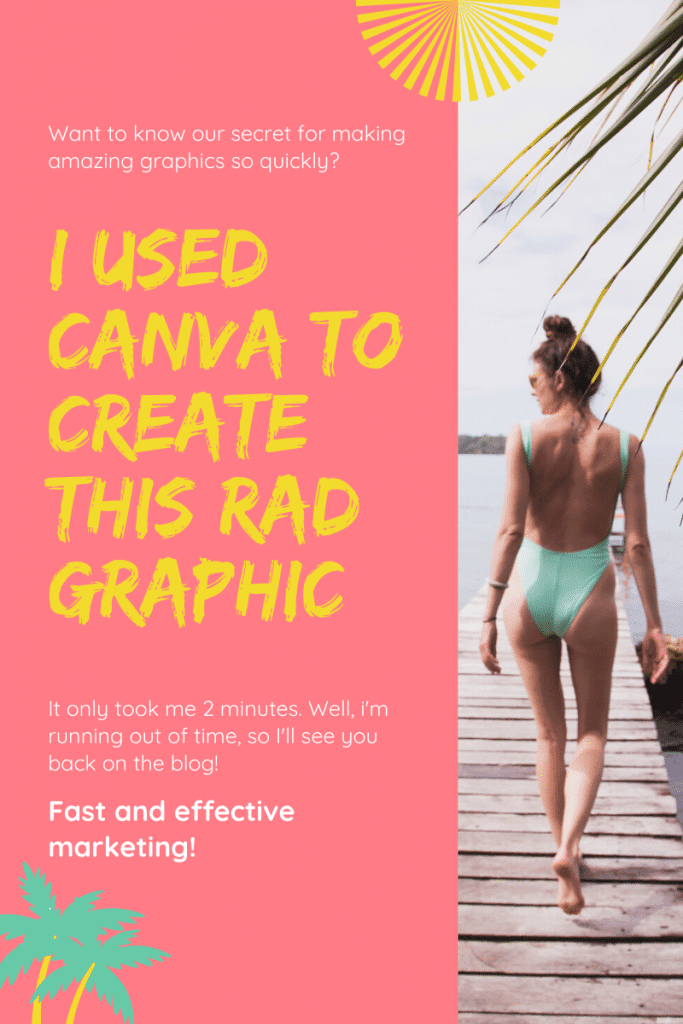 And……………. Done!
It took me just 2 minutes and 10 seconds to create and post that graphic. And it looks pretty decent, right!? IMAGINE if I had spent 5 whole minutes on it! ?
The Lowdown on the Slowdown
LOTS of startups and small businesses get stuck right at the point where they need to start getting a regular supply of content for the web and their social media. They haven't yet hired or don't have the budget to hire a small business marketing service or a creative agency. It can seem daunting to take responsibility on your own, but you CAN put together your own startup marketing plan. Just hook yourself up with Canva and off you go!
Tool #4) Mailchimp
In your startup marketing, you need tools to create your marketing materials and something to distribute your marketing materials. Right now, there's no better tool for getting the word out than Mailchimp.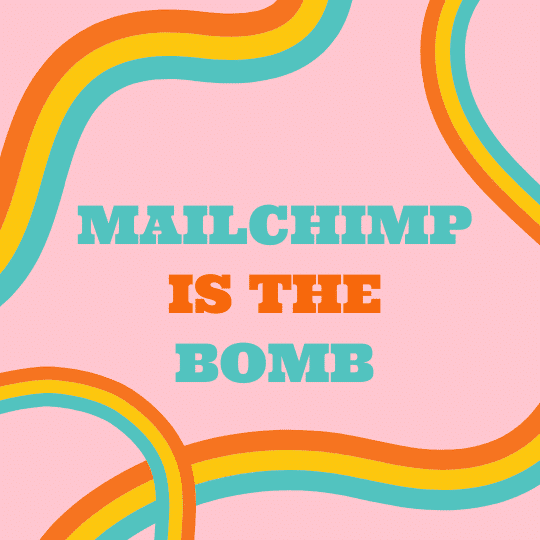 Why is Mailchimp the best small business marketing tool for email?
It's easier to use than any other option email marketing software for small businesses
The emails look great. They're hard to even mess up!
The price is reasonable.
With these points, it's a killer combo. Don't overthink it. Just use Mailchimp and you're in good hands. (Use our link and we both get a $30 credit. Win-win!)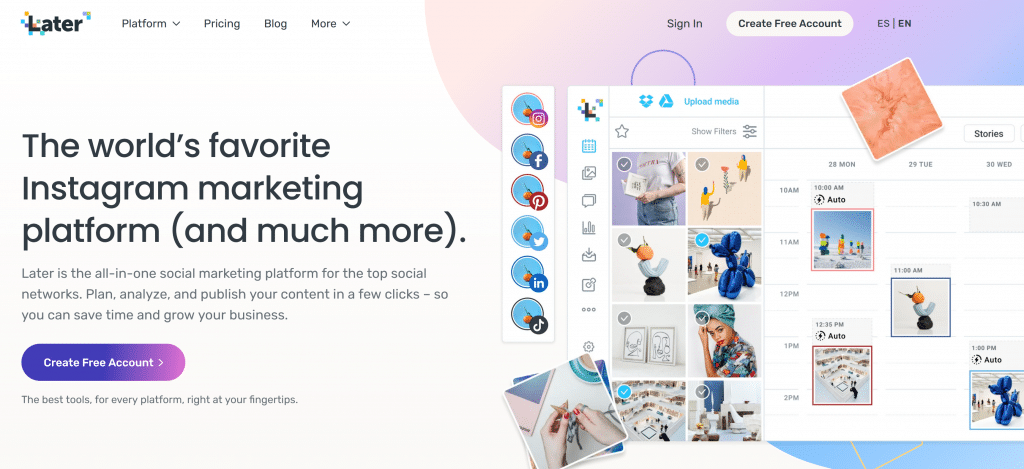 Social Media Management
First of all, I have a confession to make. I hate social media. I mean REALLY hate it. I don't like doing it for myself or for my business. I've tried every imaginable combination of different software, management services, in-house managers… everything. It makes my head spin to think about it.
Anybody with experience in small business marketing will know exactly what I'm talking about. You end up having to pick your battles. Either your content suffers or your creative suffers or the consistency suffers. It's pretty much impossible to solve every challenge with one person or one piece of software.
One Amazing Solution to your Nightmare
This isn't an article to compare different software. I could spend days talking about my experiences with Planoly, Hootsuite, Sprout Social, and many more. But honestly, that's not the point of this article and it's just a waste of both our time right now. You need the best tool and I'm here to tell you right now… You need Later.
It does every single thing you need it to do and it does it well. With a clearly understandable interface, any small business owner, manager or marketer should be easily able to accomplish what they need using Later, in a fraction of the time of other tools.
The Killer App
So what does the Later social media management app do for small business so much better than all the competition?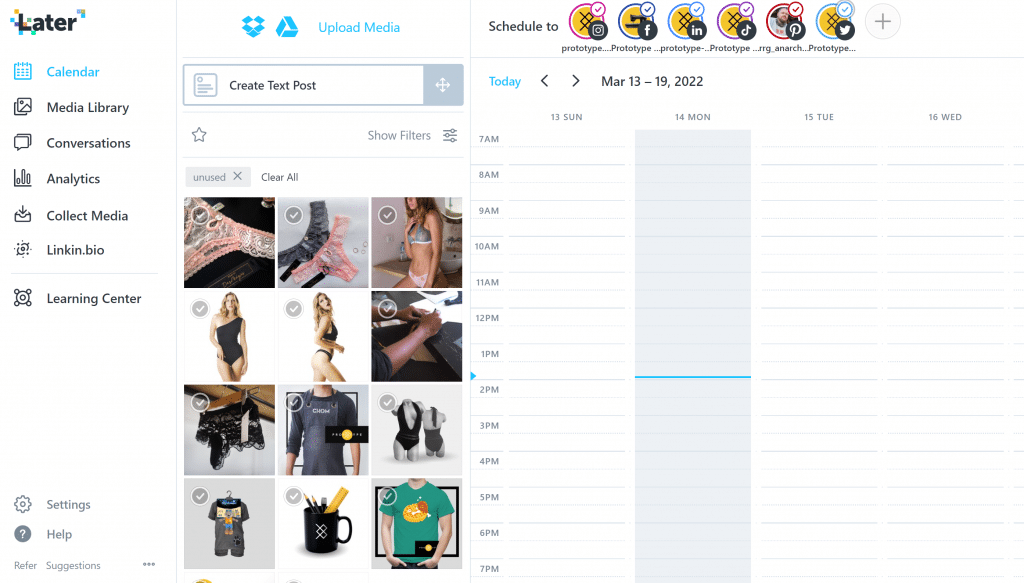 For starters, it handles all the major platforms in one easy interface.
Facebook
Instagram
LinkedIn
TikTok
Pinterest
Twitter
This allows you to very easily post the same content or any mix of different content to each of those platforms using the same easy workflow. No screwing around and wasting time in different apps.
By simply dragging your content from the left to the calendar on the right, you're scheduling your social media campaigns on every platform! The only challenge is to get that media on there in the first place, which loops you right back up to tool #3, Canva.
If You Need a Small Business Marketing Consultant
When you're just starting out, the tools above might be enough to get you through your first steps. But, as you grow, you're going to find that there are a LOT of different jobs you'll be needing to do. Depending on your level of experience, marketing your small business on your own might not be something that you want to do.
Many businesses struggle with the first steps, building the brand. If you're struggling to get through those steps, consider our Branding Services. We have easy, convenient small business branding packages geared toward the fashion industry. Fashion is our specialty, but we're happy to assist you with any type of brand you may be building
Small Business Branding Packages
Add Your Heading Text Here