Fortunately, there's a better way…
The Prototype Process™ was developed by the designers, suppliers and manufacturers at Prototype Global to successfully manage the life of a product from concept to manufacturing.
We bridge the gaps of language, culture & working style to get the results you need, faster and more efficiently than the traditional approach.
5 Steps to Fashion Product Development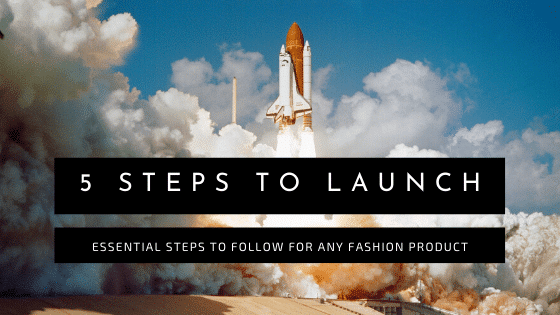 While we handle the inside workings of the Prototype Process, here are the steps we'll take with you to move your fashion product across the finish line. Perhaps you've already completed some of these steps. If so, we'll simply start where you're at and take it from there!
Step 1) Design 
The design phase is probably the most well-known and best understood step in a product's life cycle. Aka. "the fun part". 🙂 For this reason, many of our clients have a fairly strong start in the design process. If not, that's ok too, as we have a talented design team ready to tackle any project with great skill.
During the design phase of fashion product development, there are many general decisions that need to be made regarding what the product is, who is it intended to be sold to and how it needs to function. Going deeper, we need to understand what it's made from, how it looks, the colors, functional features and much more. The design phase is more of a conceptual phase, where the product is thoroughly outlined but not yet tested.
2) Prototyping 
The prototype process is a multi-stage process during which the design is thoroughly workshopped and tested. We build prototypes based on the design specs, then we test and revise multiple times. It's vital to ensure that the product looks, fits and performs as required. In the mad rush to market, the prototyping process is often rushed or overlooked entirely. Bad idea. As any experienced designer knows, the concept is the easy part. Testing and refining the concept is where the real work comes in. It can be difficult and, yes, it can be expensive. But there's no shortcut to product success and there's no substitute for hard work and smart planning.
Once we complete the prototyping process, we'll have what we call an Approved (or Final) Prototype. This means that we have thoroughly checked and tested the item and now it's ready for the big time.
3) Patterning and Grading
Next up is the patterning process. If the product is in one size only, then the patterning will be relatively simple. Much of the work on the patterns will have been worked out already during the prototyping phase. Assuming the prototype is perfect, then the final pattern can be built off the prototype. If the item comes in multiple sizes, however, there's more work to be done. Each size will need to be graded based on a sometimes complex system of "grading rules". These rules will determine the fit of the item across the various sizes.
The grading process is essential, yet is easily the #1 most commonly misunderstood step. Many new designers assume that there are set rules for grading. That is true only in limited situations. The truth is that every design will fit every body differently. It is absolutely essential that the grading of each design be specifically developed for the bodies they intend to fit. They must be sampled and tested until they are perfect. Only then will they be ready for retail.
4) Sampling
The sampling phase of the Prototype Process is the easiest. Or it should be anyway, if the steps have been followed and the product is well developed. Using the patterns, grading and prototypes already developed, we make final samples in each size for final fitting. Often, these fittings will trigger changes back to the patterns and grading. That's ok, because you want to catch any remaining mistakes at the sampling stage.
There are many types of samples. You'll need samples to do your size fittings with fit models and to send out to manufacturers. You might want samples to begin putting together your photography and marketing materials. You may even want samples to send out as promotional gifts ahead of your official launch.
5) Tech Pack
The final step in the prototype process is the tech pack. A tech pack is a set of documents, not unlike a blueprint for a building, that describes the product in full detail. They're one of the more advanced steps and most of our clients do not yet have full tech packs. It is vitally important that the tech pack cover every imaginable detail so that there is no chance of any feature being lost or miscommunicated. No decent factory will accept a production order without a tech pack. If they do, it will likely turn out badly for at least one of the 2 parties. To learn more about the tech pack, we recommend that you read our article about what is a tech pack and why are tech packs important.
Now… Launch!
Congratulations! Now you've got a product that is ready for manufacturing. Now that you've completed every step and your product has been fully developed, you can expect the manufacturing process to go as smoothly as possible. Not to say there won't be challenges and frustrations, those are just part of any business. But you'll be way ahead of the game and any challenges should be manageable.