In the fashion industry, there are dozens of ways you can build a brand. You can design and develop a completely custom item, you can purchase ready-made items that you can attach your own label to, or… You can use a private label manufacturer.
Have Your Cake and Eat It Too with Private Label Fashion
What does private label mean? Quite simply, a private label product is a product that is manufactured by one company and sold by another. In truth, most consumer products available on the market are made that way, even foods.
In fashion, however, it's a slightly different situation. Private label fashion products are typically products that are essentially able to be "semi-custom". The fundamentals of the product are already defined, but there will be choices a customer can make regarding fabrics, finishes and colors that will result in a unique product the client can represent as their own.
Private Label Benefits
Considerably cheaper than fully custom product development
Less risk involved in making sure the product is fully developed and market-ready
Enough creative flexibility to develop unique products consistent with your brand
Your customers will not likely be able to recognize that you are working with private label fashion products
Private Label Drawbacks
If you're looking to develop and sell a totally unique product, private label might not be the best fit
Competitors could potentially use the same resource as you
You won't own the rights to the designs that you sell
You need to be careful who you work with to ensure that sizing is consistent across your product lines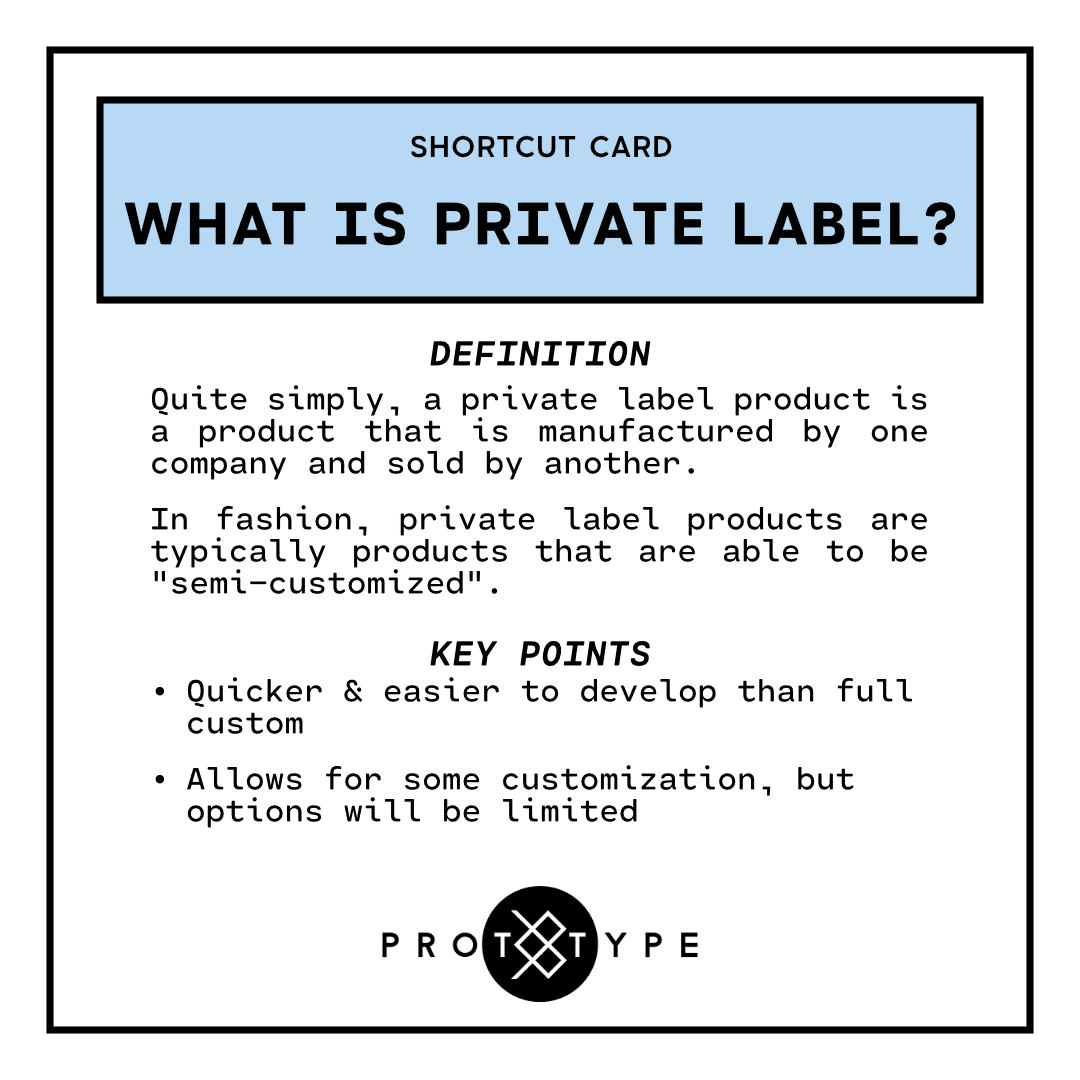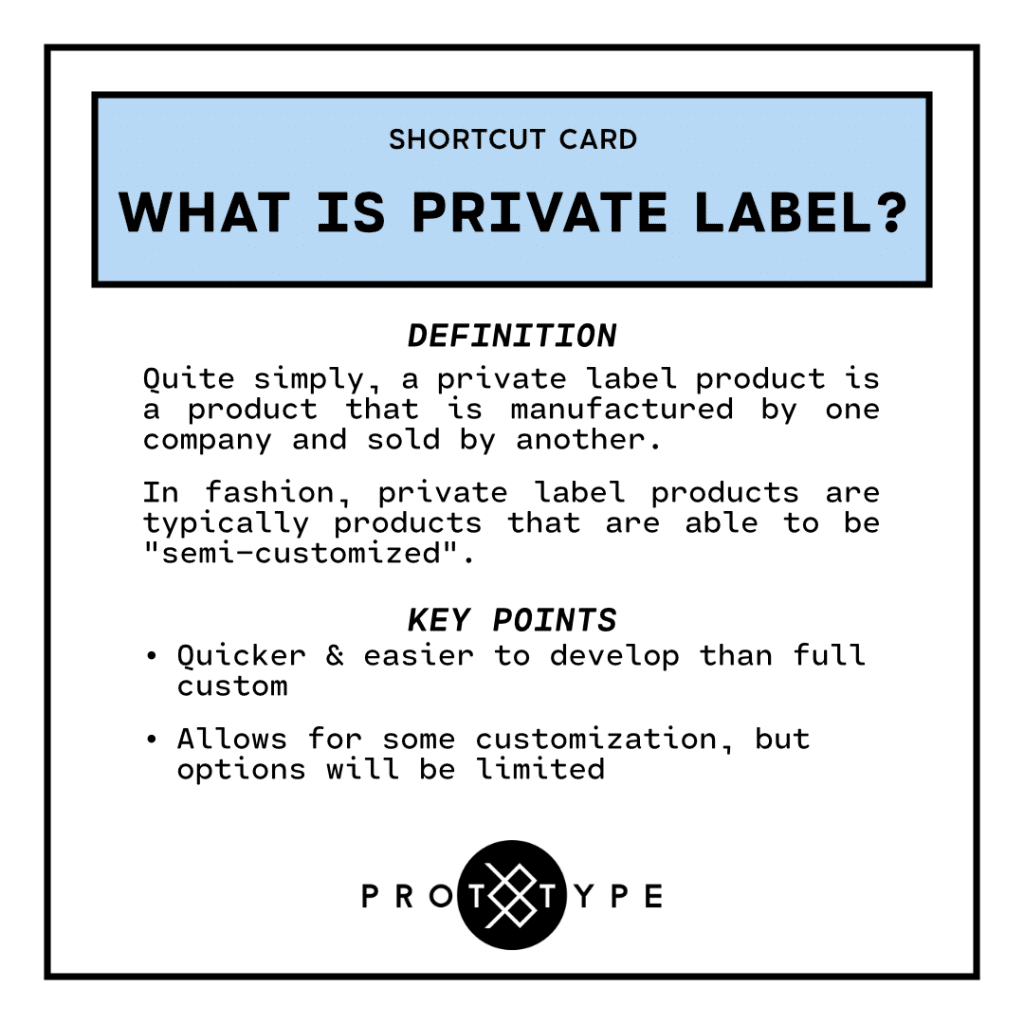 Working with Prototype
When you work with Prototype on your private label fashion line, you'll be able to maximize on the benefits and minimize the drawbacks. We offer White Label, Private Label and Black Label, but the private label products are our most popular.
Why? Because with our fresh supply of on-trend styles, our clients are able to tap into the creative firepower of our designers, while also minimizing their upfront costs. Best of all, we hand-pick and personally develop every product that we sell. So, you can feel confident that the sizing and fit will be consistent across our entire lineup of products. That's great news for small businesses and retailers who don't want to have to deal with all the returns if customers are unhappy with the fit.